Welding
We weld manually and robotically.  We perform TIG, MIG, MAG and spot resistance welding (method 21 according to ISO 4063).
We employ professionally qualified welders with standard certification according to ISO 9606 and professionally qualified operators of welding robots according to ČSN EN ISO 14732.
We have welding supervisors (ČSN EN ISO 14731) and NDT workers according to EN ISO 9712 VT (Visual Testing) level 2, MT (Magnetic Testing) level 2, PT (Penetrant Testing) level 2.
Industrial 4-axis welding robot Panasonic, type TL-1800WGH3
| | |
| --- | --- |
| work area size | 3000 mm |
| weldment weight | 500 kg |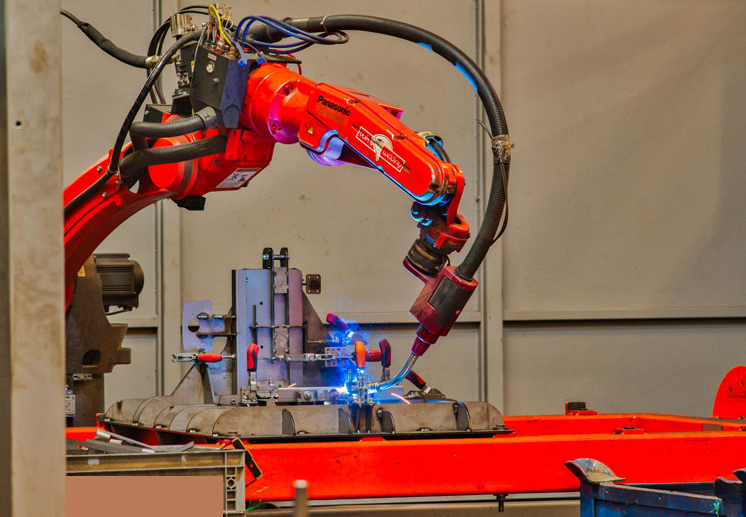 Industrial 6-axis welding robot Panasonic, type TL-2000WGH3
| | |
| --- | --- |
| work area size | 7 000 mm |
| weldment weight | 2 000 kg |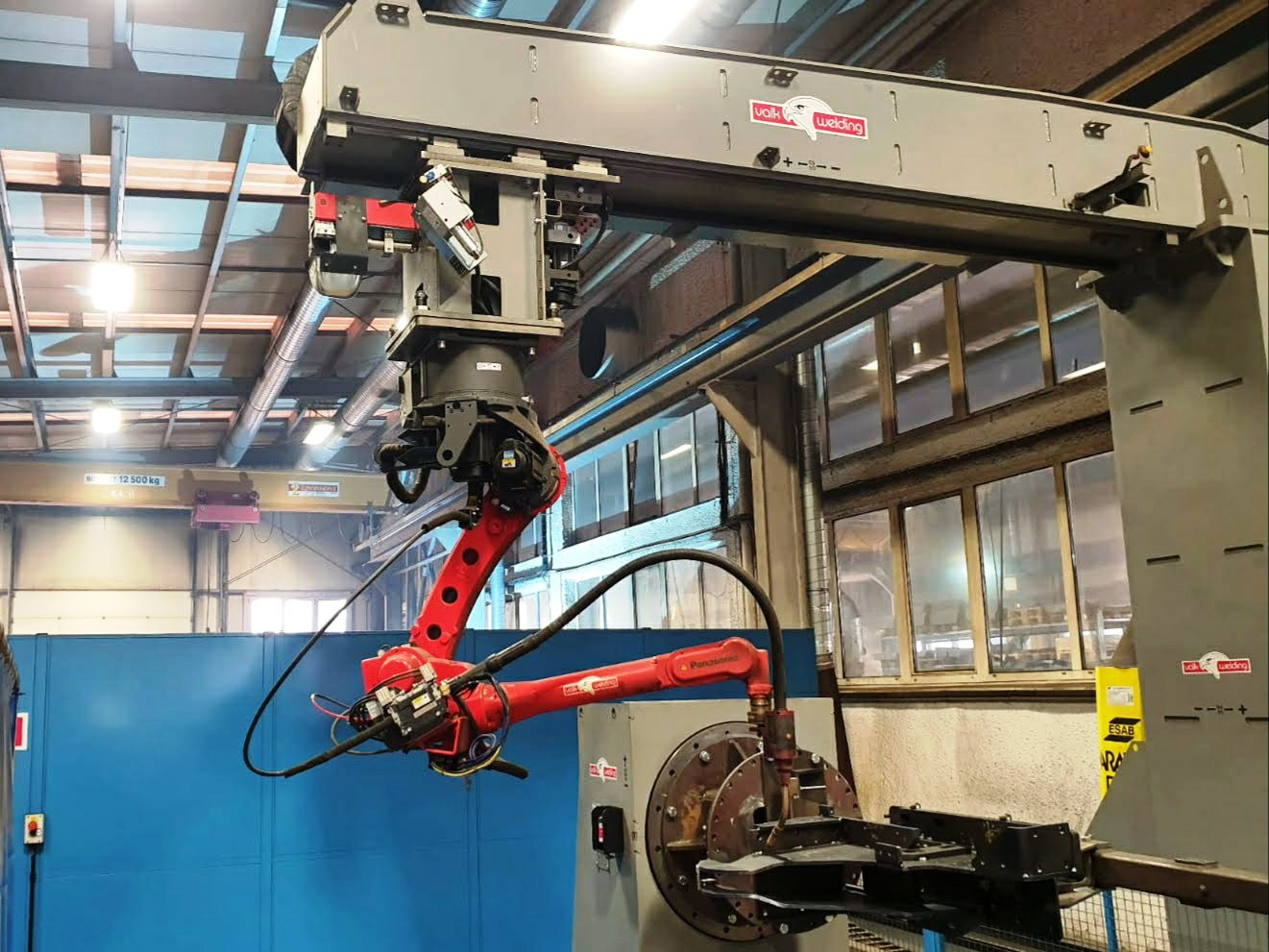 PNEUMATIC SPOT WELDER WBP 100 – JESVA
control system
ULB 4.5
rated power
100 kVA
for low-carbon steel with a thickness
of 2x 0,5 mm to 2x 5 mm
software for archiving welding parameters PRULB type WBP 100.06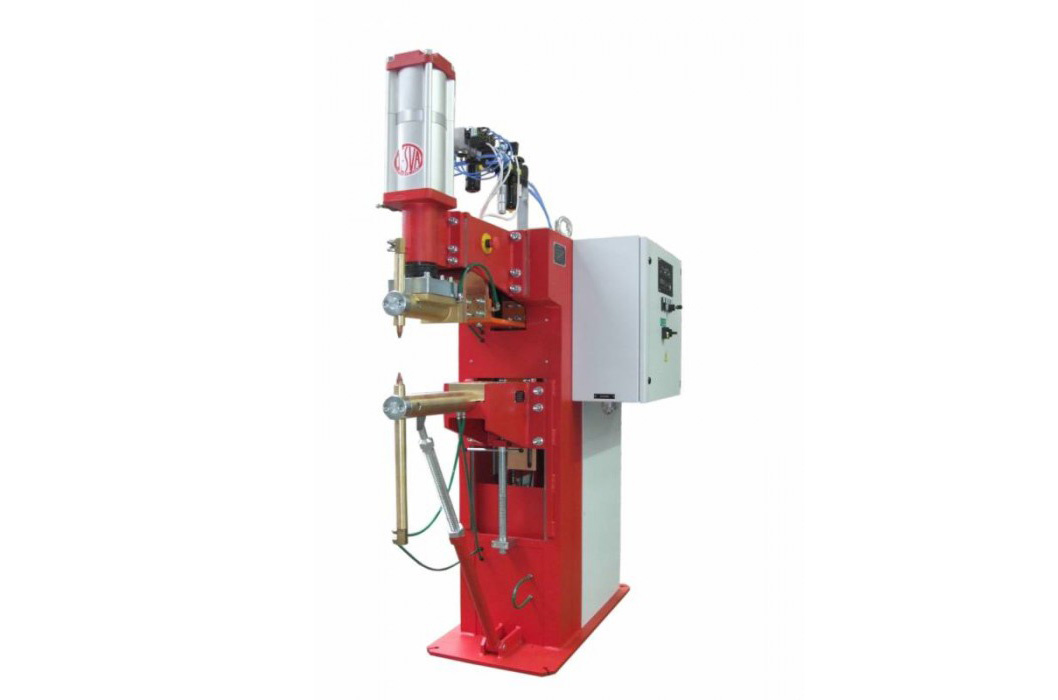 manual welders Fronius